I am a new blogger and if your like me and still trying to figure the ins and outs. Then I have 5 blogs that you should be following. These are bloggers that have a lot more experience than me and I often (I don't use that term loosely!) go to their blog for help.
Here are 5 blogs you should be following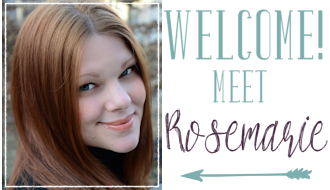 1. The Busy Budgeter is written by Rosemarie. If you couldn't tell by the title her blog is about budgeting. But, budgeting isn't the only thing she blogs about.  I enjoy reading her monthly income reports it gives me encouragement knowing that you can earn an income from blogging. I am signed up for her newsletter and she sends very helpful tips on blogging.  She has not been blogging that long but she knows her stuff!
2. Beautiful Dawn is a blog written by Tiffany who is also a blog Designer. So if you're looking for a new blog design head on over there!  Her tagline is "Helping Bloggers Grow Their Blog" which is exactly what she does! I have found her blog to be very very helpful. Her posts will help you with SEO, creating images for Pinterest, anything and everything blog related I'm sure you can find it on her site! She also sends you a bunch of freebies if you sign up to her newsletter!
3. What Mommy Does is written by Lena who is a SAHM. I just recently stumbled across her blog. I'm so glad that I did! Her blog is focused on helping SAHM like myself. Her posts consist of  helping bloggers by sharing information that she has tried and that has worked for her. She also posts income reports on her blog which is one of my favorite things to read on a blog.
4. Making Sense of Cents is written by Michelle. Her blog is based on helping others with their finances. She will give you several resources on work from home opportunities. I am so amazed by her income reports she gives me so much motivation!
5. Last but certainly not least! Living Well Spending Less written by Ruth.  She is the Guru of blogging! She started Elite Blogging Academy a course to help bloggers become successful. Ruth's blog is based on A to Z. Meaning she blogs on so many different subjects that is why I enjoy her blog. She is also a New York Times Best selling Author.
I have found all of these bloggers very helpful on my blogging journey. If you have other bloggers who you believe will help others please list below in the comments!!
Rheona